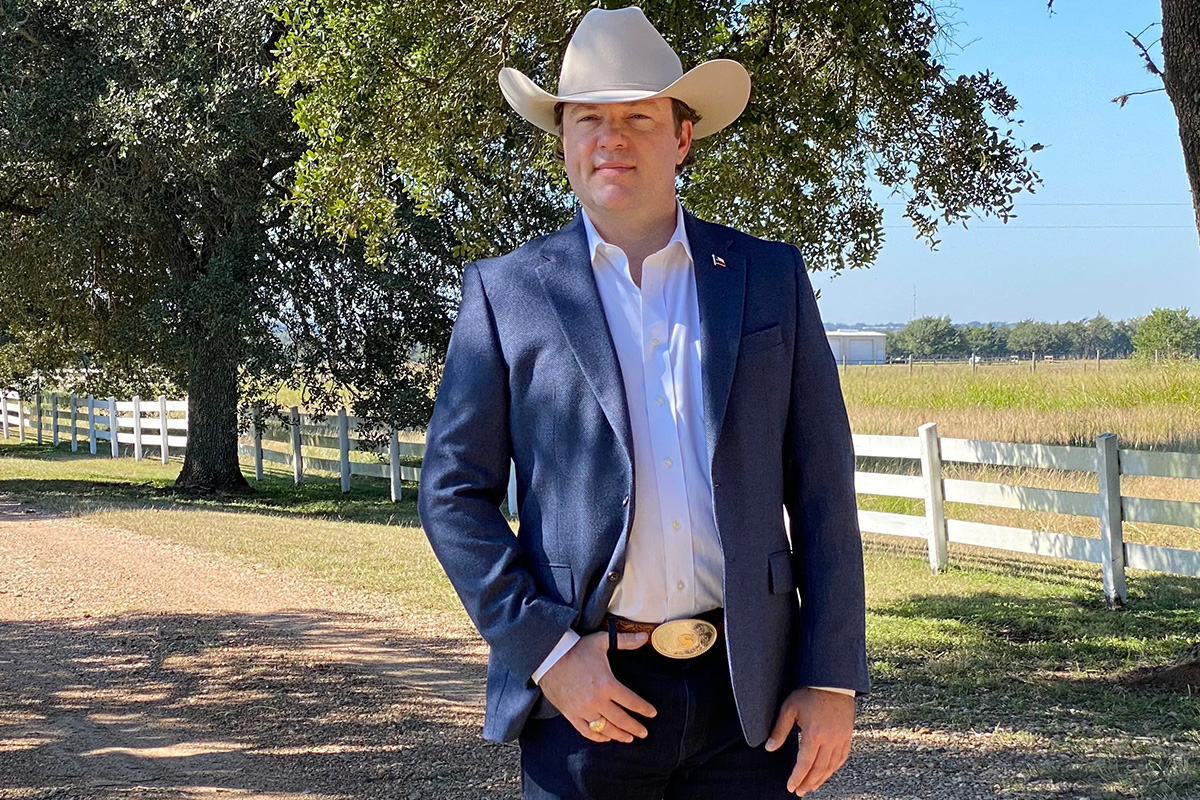 I'm Tom Slocum, and I'm running for Texas Railroad Commissioner.
I come from a long line of strong conservative family values. As a lifelong Republican, I'm running to fight for Texas' conservative values!
I will fight for border security and I'll make sure we finish building the wall.  As one of the chief regulatory agencies in the state, we will make sure that securing our state is the top priority.  We must finish the wall in order to protect our residents and our vital energy infrastructure from the undeniable threat that weak border security promises. Texas must do what Joe Biden has failed to do – finish the wall Donald Trump started! 
As a gun-owning, conservative Texan, of course, I am a vehement supporter of the 2nd Amendment. We must fight to keep protective arms in the hands of law-abiding citizens. The left wants nothing more than to take your guns – Texas is on the front line in defending these constitutional rights for all Americans. 
I am pro-life. As a strong family man, I support life and American family values.  Texas must not only stay strong on its pro-life stance, but it should also lead the nation in protecting our family values in the public schools.  Parents matter.  Their voices will be heard.
 I will push back on the Biden administration and its gross overreach into Texas' success in oil and gas and the livelihoods it has provided for generations of Texans.  Our leadership in Austin must ensure Texas takes the top seat of the emerging crypto mining world apace with its position in oil and gas. I'll work alongside our petroleum and computer science engineers to ensure Texas becomes, and remains, the frontrunner of the crypto mining boom.
I fight against capitol cronies, like AOC and the Squad, who seek to undermine our strong Texas economy through their bloated, liberal Green New Deal and conflated falsehoods that cling to their carbon emissions arguments. With more than a decade of industry and field experience, I have the perspective AND the experience to debunk the lies they fling against Texas' right to produce and maintain its oil and gas industry and production while protecting its natural resources and environment.
As your Railroad Commissioner, I bring a wealth of knowledge and understanding of the Bitcoin Energy revolution to educate other oil and gas experts so that Texas becomes the world's leader in cheap and plentiful energy production maximizing our use of existing fields and wells in our great state! I will focus on adopting smart energy-strong policies while maintaining a stable job creation strategy to support and strengthen our economy through our independent oil, gas, and energy production.
STAY CONNECTED 
Sign up to receive campaign updates
You can unsubscribe at any time.
Paid for and Authorized by Tom Slocum for TX Railroad Commissioner