 Any crony capitalism that exists currently at the Railroad Commission must come to an end.
Tom is endorsement by both oil company CEO's and by landowners! Tom cares about the future of our amazing oil and gas energy sector and he cares deeply about our land and our private property rights.
Sabine County Republican Party Chair
RD Griffin has been a resident of Sabine County, Texas since 1977.  Originally from San Augustine, TX, he graduated from Texas A&M University in 1974 and has operated Griffin Feed Company since 1984. According to www.texasgop.org, he is the Republican County Chair in Sabine County.
Kris Moore
550AM Talk Radio
Paul Williams
Former NFL, AFL Quarterback
Former Candidate for U.S. Congress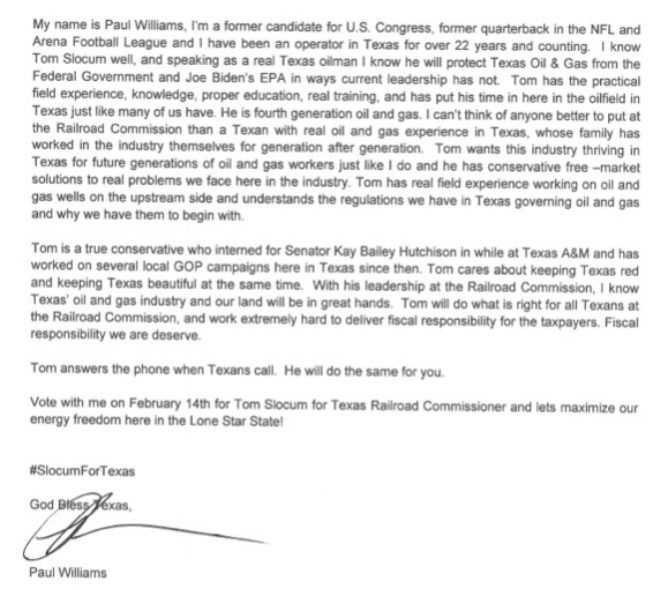 Carolyn King Hodges
Former President of TX Federation of Republican Women
Max Gagliardi
Energy Talk

Endorsement: Slocum Right Choice for Conservatives in RRC GOP Primary
STAY CONNECTED
Sign up to receive campaign updates
You can unsubscribe at any time.